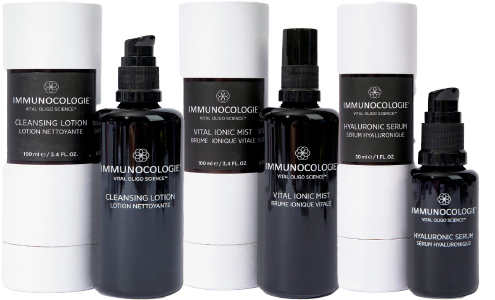 Compliment your skincare routine with detox cleanser, toner, and hyaluronic acid serum
Earth clay purification facial cleanser is a rich, creamy lotion that gently sweeps away impurities while also stimulating micro-circulation and keeping your pH barrier balanced without stripping or drying out your skin. Dessert date seed oil with essential fatty acids and a wealth of antioxidants softens & repairs damage and reduces visible signs of aging. It is also anti-inflammatory & antimicrobial, soothing irritation and warding off bacteria. Leaves skin looking brighter & refreshed.

Vital Ionic face mist is formulated with mineral-rich cleansing clays that detoxify your skin, restoring freshness & radiance. Nutrient-rich extracts & oils promote new cell growth while their anti-inflammatory properties reduce redness & soothe irritation. Great for use as an after-cleanse toner as well as for maintaining skin moisture & wellness throughout the day.
Hyaluronic Serum is an excellent hydration moisturizer. This unique formula is enriched with desert date leaf extract and inulin, both of which provide additional benefits to your skin. Essential fatty acids & saponins in desert date regenerate cells, replenish nourishment, and soothe irritation. Inulin helps rebalance the skin's microbiome and nourishes good bacteria, assisting in the prevention of acne, rosacea, and premature aging.